The water treatment unit "PURE SYSTEM" is a compact and advanced microfiltration system and sterilization of the water for domestic use, capable of carrying out a complete treatment of the water.
It consists of two basic elements:
1. three filters with pleated polyester cartridge for industrial use, washable and capable of progressive filtration of 60, 20 and 5 thousandths of a millimeter (μ)
2. a UV-C Sterilizer
The combined action of these elements allows to perform a double treatment of the water:
• mechanical
• physical
In fact, the water passes through first filter freed of suspended particles and chemical contaminants that could create shadow cones and soiling of the quartz that protects the lamp by decreasing the transmittance, and then enter the cell treatment made ​​of stainless steel where it will be invested by the UV rays with a consequent elimination of bacterial contamination.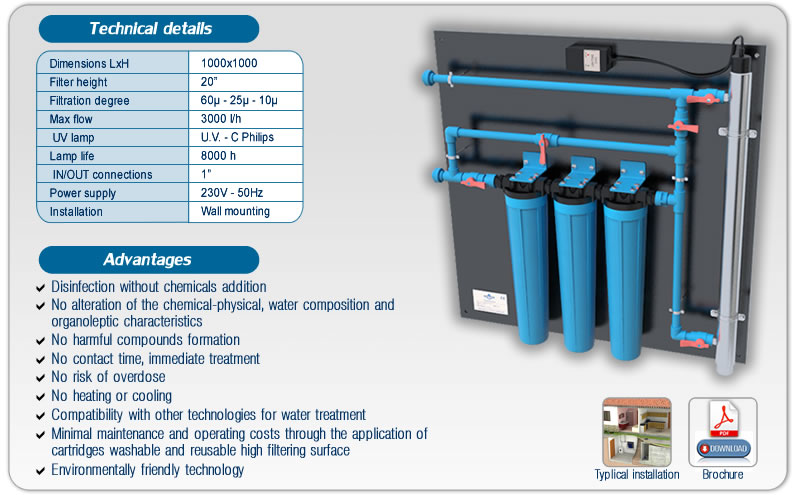 .